April 2023 California Almond Forecasts Released
By
Megan Nunes
·
1 minute read
Bountiful's 2023 April California Almond Forecasts for Yield, Bearing Acres, and Production are now available for you on the Bountiful platform. County forecasts will be released on Friday, April 21st.
Once you log in to Bountiful go to Agriculture, Yield, find This Seasons Forecasts (hint see the yellow box 👇), and select California Almonds from the "Yield For" dropdown to see the results.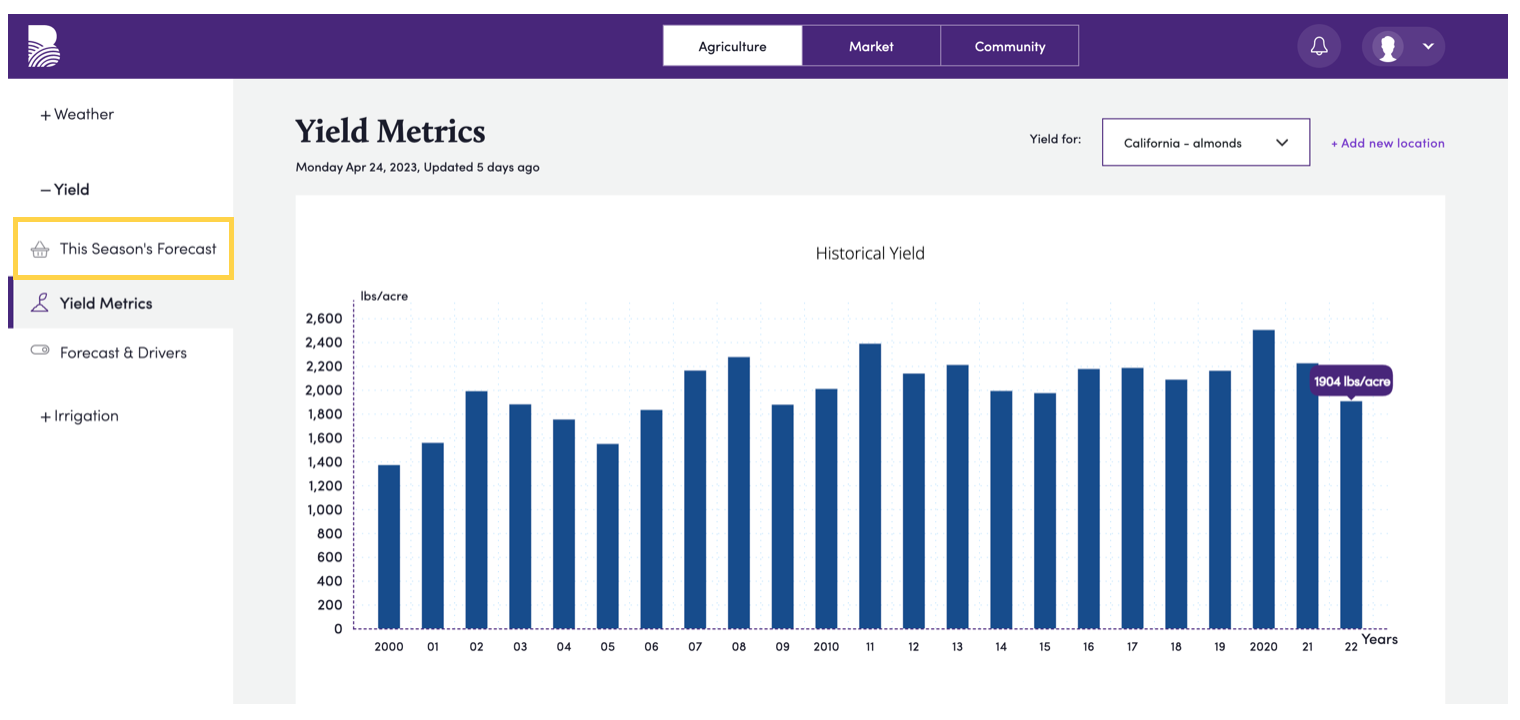 Please let us know if you're having trouble accessing the California April forecast.
We're taking a different approach this year due to some challenging circumstances. Please note that the forecast released today is a preliminary April estimate, which we will finalize by the end of the month.
Bountiful is always striving to improve its data and analytics services to provide you with the most accurate information. This year, we are actively building and testing new models to evaluate the almond yield forecast due to the presence of outliers in all input data. As 2023 is the first time, we've experienced bad weather during and post-bloom, which can affect our yield forecasts.